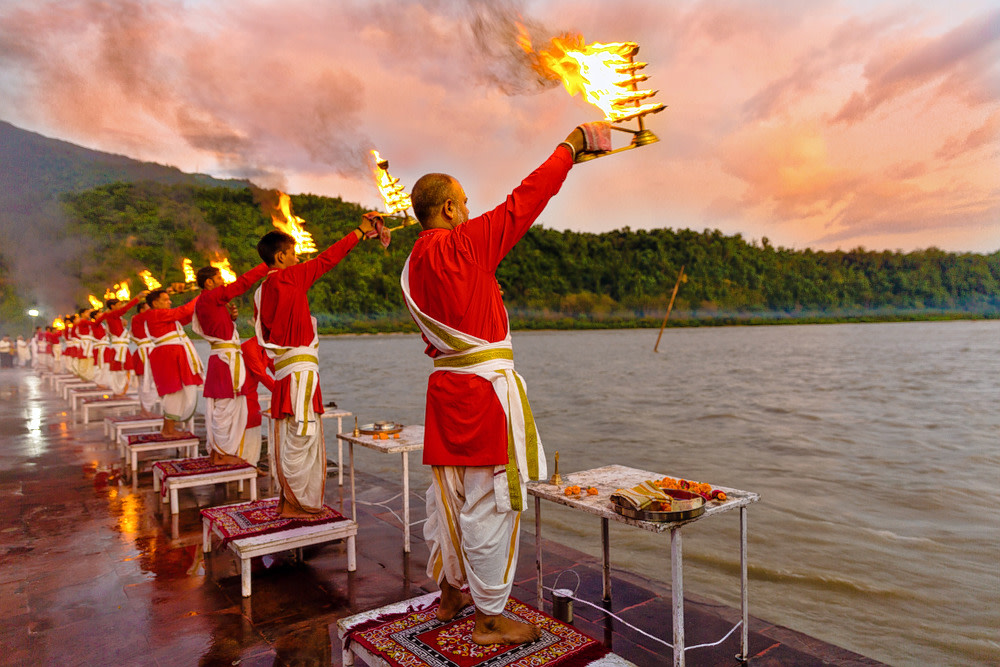 Ganga Aarti in Haridwar: timings, venue and other details
Watching the spell-binding Ganga aarti in Haridwar is one of the best things to do in the ancient town. In fact, it is one of the topmost priorities of pilgrims visiting the town whether for a day or more. Anyone who visits Haridwar for a pilgrimage inwardly desires to seek the blessings of the great river goddess by bathing in her sanctifying and soothing waters, and then proceeding to be an attentive spectator at the aarti.
On one of my previous visits to Haridwar, I had made a firm resolve in my mind to watch the Ganga aarti to my heart's content. I did a bit of research and sought guidance from the helpful locals on the when, where and how about the aarti. First time visitors in Haridwar who want to witness the evening aarti would find the information useful for their purpose.
Ganga aarti timings
The aarti starts between 5:30 PM to 6:00 PM on Har-ki-Paidi ghat. However, if you want to watch the aarti from the opposite end of the river ghat, make sure you reach the other bank by 4:30 PM to get the right seating place. This is the same ghat where the clock Tower is located. The gate of the bridge leading to the opposite bank closes by 4:30/5:00 PM, so make sure you leave your hotel/guesthouse/ dharamshala on time to join the aarti.
On the other hand, if you wish to participate in the aarti and perform it, you can do so by paying some fees to the priests who would hand over the lit-up fire lamps to you for some time and let you worship mother Ganga. If you go with this objective in mind, you may take it a bit easy and reach on the ghat by 5:30 PM. Do avoid confusion, reach the river bank where the cluster of temples dedicated to goddess Ganga and other deities are present.
P.S. There are a lot of pandas hovering around Ganga ghat offering their priestly services to the pilgrims in return for a fee. It is, however, not mandatory to avail their services and it is within the discretion of the pilgrims whether they wish to hire a panda or not.