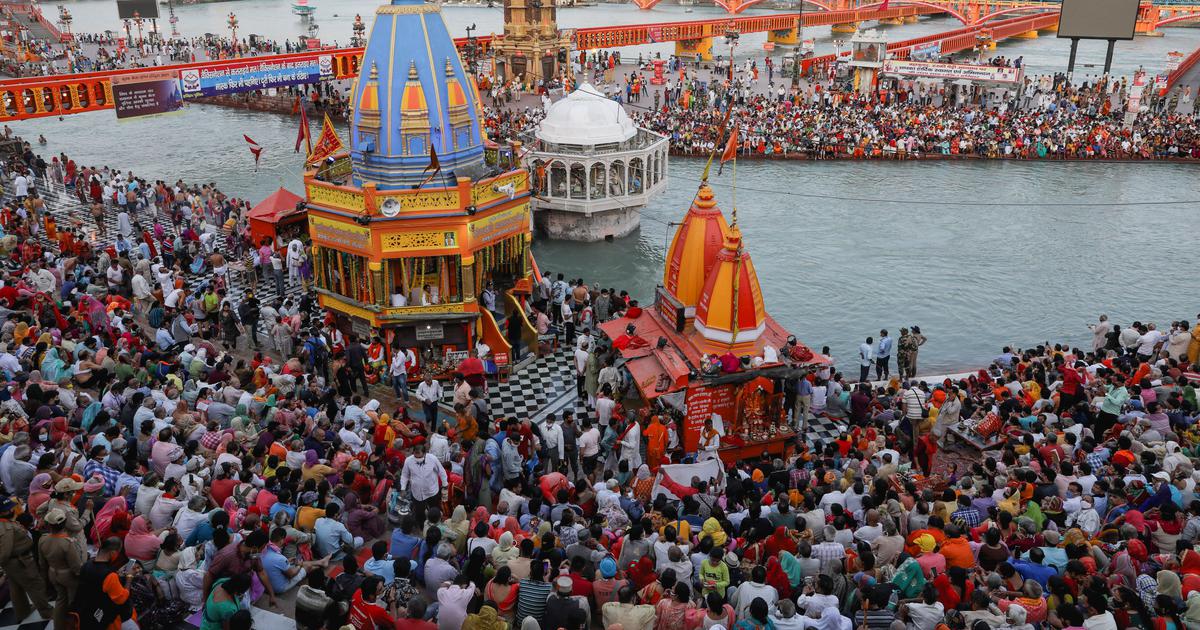 Kumbh Mela Haridwar continue , however 2,167 Covid Cases But No Plans to Cut Short .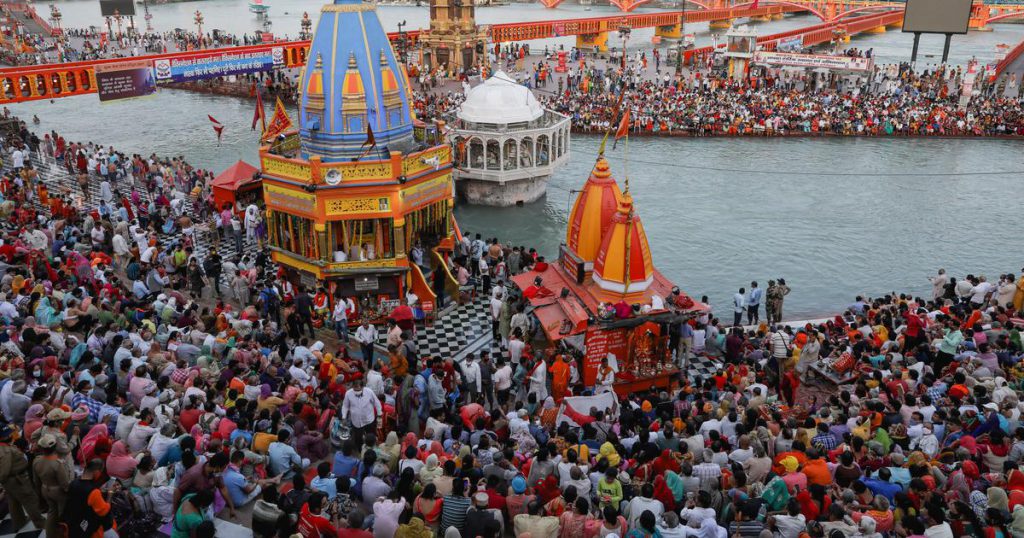 kumbh mela haridwar continued till 30 april, Even as Covid cases continue to surge in Haridwar, the Uttarakhand health secretary has pleaded before the High Court to curtail 50,000 RT-PCR Covid test limit per day in the Kumbh city. This comes after the officials repeatedly claimed that they were conducting 50,000 tests per day as directed by the High Court in its March 31order.
The Secretary (Health), Amit Negi, in his prayer before the HC maintained that on major bath days, Haridwar administration has done up to 39,000 RT-PCR tests. The secretary further added Haridwar receives the majority of the 'floating population', therefore, it was difficult to conduct the test. The official added the majority of the test being conducted on the locals.
Meanwhile, Haridwar which observed second 'Shahi Snan' on Wednesday continues to add numbers to its Covid tally. As per the daily health report, 525 people were tested positive in Haridwar. In the last five days, since Saturday, a total of 2,167 have been found positive including two dozen seers.
As per the Kumbh notification, the Kumbh mela will continue till April 30 and on April 27, Haridwar will observe third 'Shahi Snan'. Meanwhile, Kumbh Mela Officer Deepak Rawat denied having information about shortening Mela duration. He was reacting to the buzz doing rounds that the State government was contemplating to curtail the Mela before April 30.
From 14th May onward Chardham Yatra started and more people would like to go are on wait and watch before booking. Due to on going surge in case and lot of restriction within Maharstra continue to discourage the people to go for chardham yatra in 2021 as well.
The Kumbh Mela, which will be held from April 1 to April 30, is expected to be visited by 10 lakh pilgrims each day. The number of devotees visiting the Mela is likely to climb manifold on three days of "shahi snaan" or royal bath – Monday, Wednesday, and April 27.
While Chardham expected to attract more than 50 lacs pilgrims from all over india.